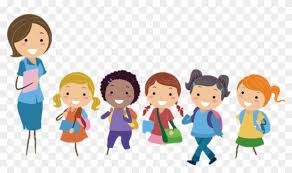 In Class 1 are our Reception, Year 1 and Year 2 children.
Mrs Whitehead (Monday and Tuesday) and Miss Wilde (Wednesday to Friday) teach our Class 1 children, supported by Mrs Evans (HLTA) and Mrs Case (TA).
In Class 2 we have our Year 3 and Year 4 children who are taught by Mrs Ross (Monday to Wednesday) and Mr Pygott (Thursday and Friday).  They are supported by teaching assistants  Mrs Bennison (Monday and Tuesday) and Miss Wallace (Wednesday to Friday).
In class 3 our Year 5 and Year 6 children are taught by Mrs Phillips, with HLTA, Mrs Maddox, supporting Monday to Wednesday.
Summer Term 2022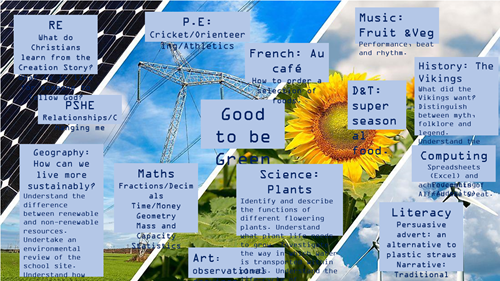 Class 2 timings
Arrive: 8.5Oam: While we are trying to maintain 1m social distancing, could parents please come no further than the bottom of the ramp at the KS2 entrance!
Break: 10:40-10:55 am.  Please note: children in KS2 have to pay for the fruit scheme. Details can be obtained from the office. Children can also bring in a healthy snack from home.
Lunch 12pm-1pm. Dinners will be served in the school hall.  
Home-time: 3:15pm
PE: Please bring PE kit into school to change into on Tuesdays and Fridays 
Homework: There will be a list of projects for the children to choose from. Further information will be provided in their homework books. In addition to this, your child will need to do the following:
Reading: It is important that you hear your child read regularly and discuss what s/he has read. We advise that they spend 10 minutes every day reading. We would be grateful if you could also record these sessions in their reading journals.
Times Tables: The children will be assessed and given a times-table to learn. Again, regular practice at home is important. More details on this will follow.
Additional homework: This will be given in addition to the topic work to improve skills in the core subjects such as reading, handwriting, science and maths.
(Spellings: We are piloting a new scheme for teaching spellings which means this will be done in school time. There will no longer be a weekly spellings test. Instead, the children will have their progress monitored through class activities and their written work.)
Communications:  There are various ways that you can get in touch with us! The mornings are a crucial time for us to settle the children in quickly and get the day's learning off to a good start, therefore we ask that parents do not use this time to give anything more than immediate/ important information.
Communication Link books: These offer two-way communication between teachers and parents. These are checked by staff every morning. Most information can be communicated this way.
Medical appointments: A copy of your appointment confirmation/card needs to be given to the school office as well as confirming collection/ return times. In addition to this please notify us if your child wishes to have school dinners on that day.
If you have any major concerns, please do not hesitate to contact us via the school e-mail or the office. We will respond as soon as possible either by phone or in person.
In the event of school closure, we will update you on school work and other information via email and on the class page of the school website.
Illness: Please follow current government guidelines on Covid-19. If your child has a temperature, then s/he shouldn't be coming into school. Calpol and other related medicines can mask these symptoms.
Independence: As the children move up through school, we like to encourage them to become increasingly independent. It is important that your child arrives at school with the correct equipment every day. The table below might be a useful reminder! Those highlighted in blue are optional. (ONLY WATER IN named WATER BOTTLES PLEASE!).
Monday

Tuesday

Wednesday

Thursday

Friday

Water-bottle

Link Book

Reading Record

Reading Book

P.E Kit

Lunch Money

Packed Lunch

Water-bottle

Link Book

Reading Record

Reading Book

Packed Lunch

Water-bottle

Link Book

Reading Record

Reading Book

Packed Lunch

Water-bottle

Link Book

Reading Record

Reading Book

Packed Lunch

Water-bottle

Link Book

Reading Record

Reading Book

PE Kit

Packed Lunch
With best wishes,
Mrs. Ross, Mr. Pygott, Mrs. Bennison and Miss Wallace.
Summer Term 2022